About our clients
We have three clients, as stated below each with a differing task
Natuurmonumenten (Hans Hofland), center left

Province of North Brabant (Ton Brok), right

RIVM (Liesbet Dirven), center right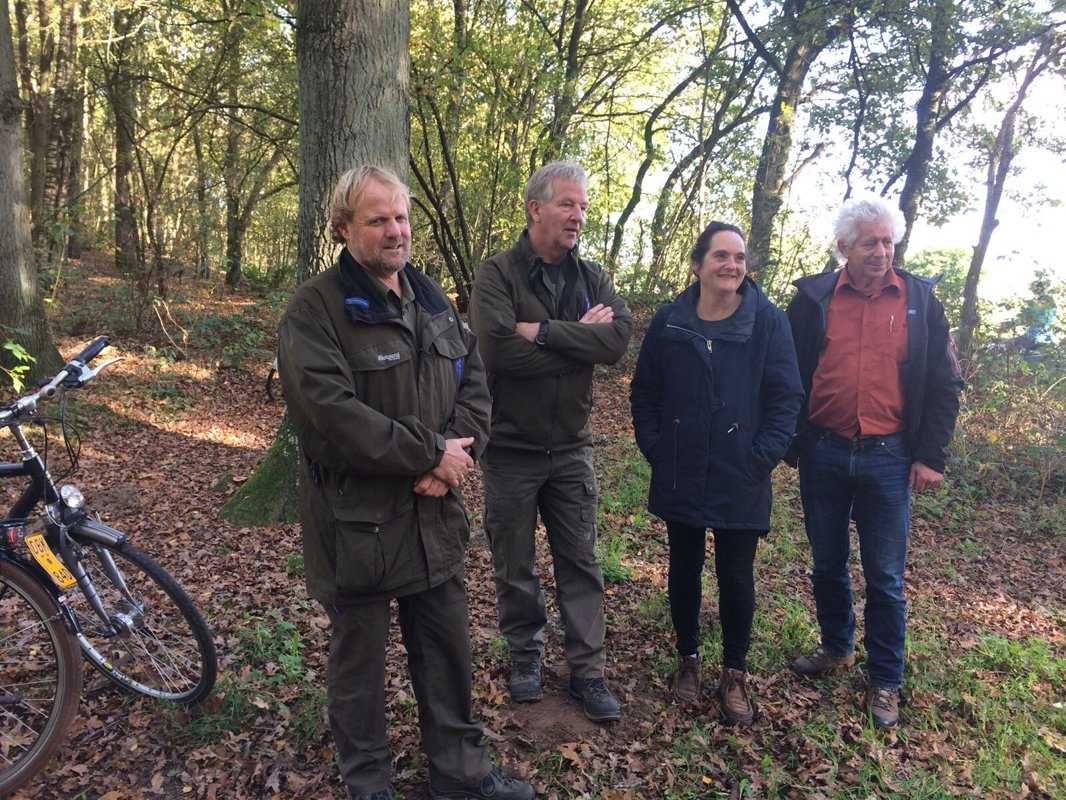 Natuurmonumenten
Natuurmonumenten is a Dutch nature conservation organisation, located in 's-Graveland, and manages over 300 area's in the Netherlands. From the statutes of the organisation: "The association aims to preserve and manage areas of importance (natural and landscape) in the Netherlands with the monuments of history and art located therein, in particular those referred to in Article 1 of the Monuments Act. This is done both for the sake of nature itself and for the spiritual and physical well-being of mankind."
The organisation strives mainly to:
- Promote and aid the conservation and restoration of nature and landscape
- Promote and aid the purity of water, soil and air as well as protecting the silence
- Promoting the awareness that man bears responsibility for this
While national policy on environment is the responsibility of the Ministry, provincial government is responsible for translating these guidelines into the regional context. The 12 provincial governments develop regional policy and draw up regional plans setting out the zoning guidelines for the location and expansion of residential, industrial and commercial areas within cities, towns and villages. Environmental management policy is related to spatial planning and directed to creating a healthy environment with clean air, water and soil by regulating emissions from road transport, industry and other sources.
To this end, provincial authorities are responsible for granting environmental permits stipulating the limits, for example, for emissions and noise hindrance. The Provinces are also responsible for enforcement of environmental regulations by large companies. Provincial authorities play a key role in stimulating the use of sustainable energy and in meeting targets for the production of renewable energy such as wind energy, and for provision of adequate space for the construction of wind energy parks.
RIVM
The National Institute for Public Health and the Environment (RIVM) is a knowledge and research institute in the Netherlands, aimed at promoting public health and a healthy and safe living environment. The core tasks of RIVM, which are carried out both in a national and international context, serve as support for government policy.

Their main tasks are:
- Policy support
- National coordination
- Prevention and intervention programs
- Information to professionals and citizens
- Knowledge development and research
- Support to inspections

No comments
Leave a reply